Moving on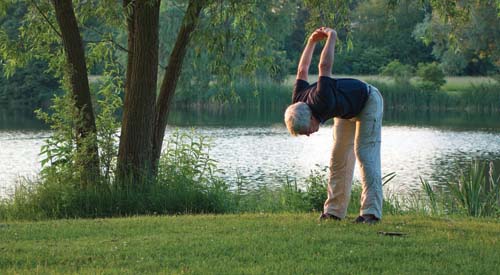 AS a new year begins, it's time when many of us make big decisions.
According to the latest estimates, approximately 75,000 people in the UK live in retirement communities.
Moving to the next phase of your life is a huge decision, so here are some things to bear in mind.
Location
It's a cliché but location is key. If you are moving away from your usual area to be closer to adult children, which many people do, you need to be aware of what services are available in the new area.
How long are NHS waiting lists? How long will an ambulance take? If you are fit and active, what will the area offer you? Is there a cinema, places to dine out, clubs and societies that you can join?
Is public transport any good? There's little point in being near great amenities if you can't get to them.
Retirement communities
If you are still relatively independent, sheltered accommodation might be the best fit.
This can mean either a flat or a small house and that choice is dictated by need and cost.
Some retirement communities, like the one featured in Richard Osman's highly successful Thursday Murder Club books, have gyms, pools, hairdressers and cafes and attempt to provide for all and every need.
Others simply offer residents security and safeguarding.
Retirement homes
We are all living far longer these days and the number of people over 75 is expected to double in the next 30 years.
Moving to a home is a mixed blessing. Many people feel their independence is compromised while others feel it's the antidote to loneliness.
Visit the premises
Whether you are moving to a retirement home or community, it is essential that you visit.
Sometimes we know instantly if a place is right for us or not. Sometimes it takes time and possibly several visits.
Don't be afraid to properly look around and ask questions. Don't be afraid to drop by unannounced after your initial visit.
Most retirement homes are now purpose-built so there are lifts, wide doors and corridors to accommodate wheelchairs.
If a retirement home has stairs, be sure there is also a proper lift.
Money
Be sure to ask questions and see what all charges are up front. You don't want to sign up and suddenly get hit with an annual maintenance charge, gym membership fee or some other cost you assumed was included in the price.
What may seem affordable at first sight may not be once all the extras and fees are added in.
Downsizing
Possibly the worst part of moving from a family home to a smaller residence is getting rid of things.
Take your time. Decide what can go to charity, what belongs in the bin and what you would like your family/friends to have.
On the last matter now is a good time to consider writing a will if you don't have one, or updating the one you already have.