Designer's new world of colour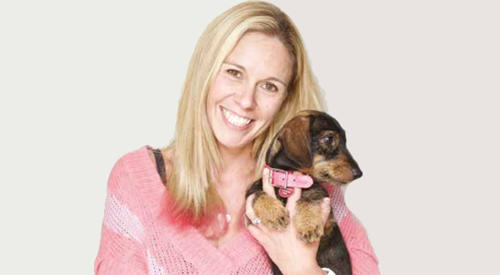 THE old cliché that life begins at 40 could almost be true for Kelly Thorne.
This stunning, yet unassuming, interior designer has sometimes struggled with life.
Growing up in Whitchurch Hill and going to school in Woodcote, she was a tomboy who was sometimes known as an "ugly duckling".
Now, as she celebrates her big birthday this month, she has good reason to celebrate.
She is running a successful interior design company with her South African business partner Nicole Molloy and is happily married to Adrian Thorne, an equine dentist, and they have just moved to a new house in the village of Mapledurham.
Kelly says: "I was a real tomboy growing up with an older brother and two male cousins."
Far too many Saturdays would involve anything from rollerblading, with no particular purpose, to idly watching trains or playing with Transformers.
Her own transformation didn't begin until her first year at secondary school when her oldest friend told her, "Kelly, you've turned into a beautiful swan."
Although somewhat baffled, she took this as a compliment and duly ditched the shell suits and trainers in favour of make-up and magazines and found a whole new world of colour opened up to her.
Despite this, during her late teens, she suffered a problem with her mental health at a time when this didn't receive the recognition it does today.
Her big, brown eyes glisten as she recalls how she needed professional help to recover.
It probably didn't help that Kelly had no idea what she wanted to do when she left school.
Then she found a job as a Christmas temp at The Pier, a home accessories and furniture chain, where she discovered her creativity.
She showed a natural flair for design with the window displays and was soon promoted to head of visual merchandising for the entire company.
Kelly says it was a demanding job for a 21-year-old but she loved it.
Based at the company's head office in Abingdon, she took on responsibility for new store openings.
"This is where I gained the invaluable experience and skills that I now apply to any retail or commercial project," she says.
However, she always felt conscious that she didn't have any formal qualifications in design, so as well as working she spent two years studying interior design at Reading School of Art and Design.
"This led to me wanting to experience what it would be like working for an actual interior design firm," says Kelly.
"I was extremely fortunate to get the opportunity to work for several successful high-end interior designers before embarking on the exciting journey collaborating with Nicole."
Nicole had trained in her native country before moving to the UK in 2013 and worked for a number of interior design companies in Oxfordshire.
In 2018, after having her first child, she decided she needed more work flexibility and formed a partnership with Kelly, a former colleague.
Kelly says they got on well together from the first day they met.
Adrian says they are like sisters, adding: "They are polar opposites, both in personality and skills sets and this is perhaps why they work so well together."
The company is called Morris Molloy after the women's surnames, in Kelly's case her maiden name.
Her father Andrew Morris was a director of the Safeway supermarket chain and she says he remains her inspiration to want to succeed.
The business was based in Harpsden but has recently moved to a studio/barn on the Mapledurham estate abutting Kelly's new home, which she shares with her husband, her 18-yearold collie dog and a newer addition, Titch, a mini wire-haired dachshund.
Kelly says: "We had great success in Harpsden but needed more space and would like to be able to offer our clients a true interior design experience, so we needed larger premises.
"We have a full library of samples including fabrics, wallpaper and floor paint so it will be great to be able to display these and have them to hand when a client is with us.
"We would also like to be able to showcase examples of our work and present our designs digitally to our clients. We already have ideas for large touch-screen TV which we are both very excited about."
One of Morris Molloy's lockdown projects was redesigning the interior of the Highwayman bar and restaurant in Exlade Street, near Checkendon.
Kelly says: "I am so passionate about design and making an interior look beautiful.
"It is true what they say – if you love what you do, you never feel like you have spent a day at work."