Inspired by the River Thames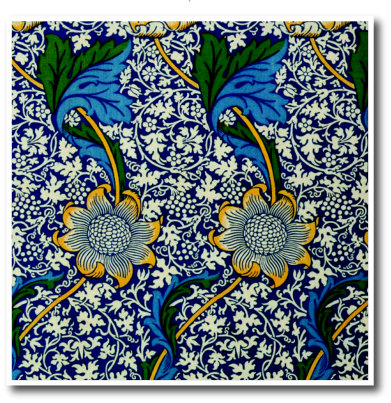 Many of us have grown up with the intricate, almost geometric patterns of the celebrated British textile designer William Morris.
However, many of us will be unaware of the visceral influence on his work exerted by the River Thames.
A new exhibition at Henley's River and Rowing Museum explores the significant influence of our river, and its tributaries on one of Britain's most important textile designers.
The exhibition is supported by the V&A, the British Library and Kelmscott Manor.
An Earthly Paradise: William Morris & The Thames features original printed textiles and sketches by the 19th century's most celebrated designer and casts new light on Morris's lifelong passion for the river.
The exhibition tells this story for the very first time and explores how a lifetime spent boating and fishing infused Morris's designs, inspired his poetry, fuelled his manufacturing, and filled his leisure time.
From 1879 the river even connected his two homes: Kelmscott House in London and Kelmscott Manor, upstream in rural Oxfordshire.
Morris's instantly recognisable textile designs including Wandle and Windrush are inspired directly from his days exploring and fishing in the upper reaches.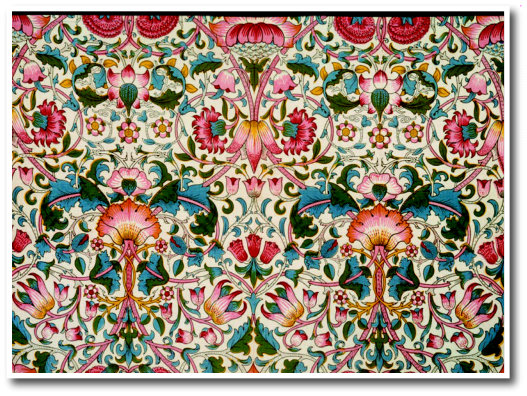 Passages from his celebrated 1867 epic poem The Earthly Paradise are directly drawn from pleasurable afternoons spent on the river.
"The River & Rowing Museum brings the River Thames to life – a window on its cultural, social and natural history. As one of our most celebrated designers, it's fascinating to understand how the river flowed through William Morris's work, inspiring his creative practice and core beliefs, based on his lifelong love of angling," said Dr Sarah Posey, Director of the RRM.
"His designs are instantly recognised around the world as quintessentially British. This one-of-a-kind exhibition explores what shaped his vision."
The exhibition, in an intimate gallery, fills the visitor's vision with Morris's stunning designs, as fresh and bright as new. However, it also traces the history of his work including artifacts such as his socialist utopia novel, News from Nowhere, bound in vellum and signed by William Morris to his daughter May Therese.
There is a mocked-up room with his distinctive designs on the wallpaper, curtains and chair seat, and this encourages visiting children to become involved in Morris's world.
Some of the intricately carved woodenprinting blocks are also on display along with fascinating explanations of how Morris achieved his glorious patterns, and the influence of natural dyes and colours on his creations. The exhibition is a fascinating insight into why those so familiar patterns and prints are named after our local rivers such as The Evenlode, Windrush, Kennett and Loddon.
An Earthly Paradise:William Morris & The Thames
Runs until July 14
River and Rowing Museum
Monday to Sunday 10am to 5pm
Adult Ticket £12.50, child(4-16) £9.95
Unlimited entry for 12 months
For info or more admission prices Tel: 01491 415600