Finding a Valentine online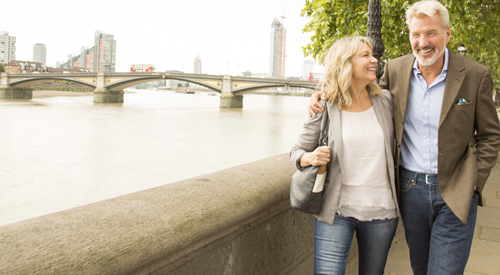 When online dating sites first appeared in the 1990s they were considered daring, dangerous and a bit desperate. Two decades later, meeting online whether it's on a dating site, social media or a dating app is a way of life for the younger generation and has become a global industry worth billions.
Looking for love online is no longer a young person's game, between 2013-2015 the number of 55-65-year-olds using the internet for romantic purposes doubled. The Lumen dating app which is aimed specifically at people in their 50s and 60s launched in 2018 and the app was downloaded more than 1 million times within the first eight months.
Rachael Lloyd, a spokesperson for eHarmony, also put paid to the myth that older people just want 'companionship' saying of the 'silver rush' on the site that "physical intimacy is still very important to them."
While many apps and sites are tailored for older singles the aims are the same no matter what age the users are – romance either fleeting or long term. Surveys reveal that older people who have come out of a long-term relationship take approximately two years to get back to dating. The Lumen App allows users to join groups dedicated to travel, sport, home and garden and film and TV, which can be a gentler way to get into looking for love online.
Staying Safe
The online world is fraught with fraudsters and scammers.
DON'T share personal information regarding your finances.
DON'T share your address too early.
DON'T send money to someone you have not met in real life. Many scams involve a sob story about a sick child, being mugged or being stranded. Don't be fooled.
Dating sites for older people include (but are not limited to) www.silversingles.com
eharmony.com (eharmony has a section with advice for older online daters on their site)
lumenapp.com