My Henley Life: Dr Sarah Posey, Director of the Henley River and Rowing Museum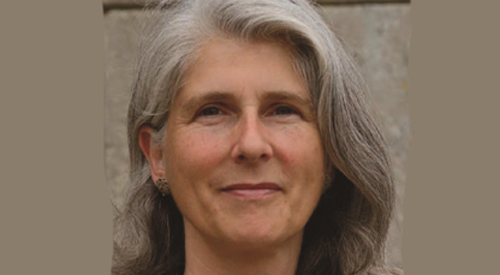 Dr Sarah Posey joined the River and Rowing Museum in its 20th Year, 2018, as its new director. She moved with her husband, Nigel Worlidge, into Henley town centre more recently from their previous home in West Sussex. Sarah worked for the British Museum for 17 years, and then became head of collection, interpretation and learning at the Royal Pavilion and Museums in Brighton and Hove, where she remained for 14 years.
"This is a very outward facing role, and I have loved meeting people locally," said Sarah. "Many people are interested in the museum's future and it has been great feeling that sense of support and optimism. I do feel very positive for the museum for the future. Our challenge is to market ourselves better. I think we have to be more distinctive with what we do."
What brought you to Henley, and why would you stay?
I came to take up the post of the director for the RRM and I am new to the area, I didn't know this part of the world so it is a real adventure for my husband and I.
What would you change about Henley?
I am very new to Henley so it is difficult to say, but I feel that Henley has huge potential as far as green tourism with cycling, boating, easy train access and you can be up in the Chilterns very quickly. It could make more of that.
How do you spend your leisure time locally?
We are only just starting to enjoy our leisure time locally because I was commuting back to East Sussex, so my husband and I are really enjoying it at the weekends now. We enjoy walking. We recently visited the Warburg Nature Reserve, it is apparently amazing for Orchids.
Where are your top local haunts?
We have been a couple of times to The Five Horseshoes and had a really nice meal and we are gradually getting round the pubs here. I do spend a lot of time meeting guests at the museum café, which is really lovely and the food is good, and it is such a lovely setting. I think people have come in the past and haven't come back so I would love them to come and try it again.
Which song would you pass down to your children/grandchildren?
One of my son's favourite songs, the Louis Armstrong classic What a Wonderful World because Armstrong has such a beautiful voice and it is about central things in life; the clouds and a conversation in the street. It is a moment of pause, however rotten your day is. You can just stop and appreciate some of the good things.
Which book, film or play inspires you the most?
This made me reflect and realise that more than books, and plays and films what really inspires me is art so it is a bit of a fudge. The most inspiring book is a fabulous catalogue of Bridget Riley's and it is just glorious and inspiring.
What do you treasure most about life in the UK?
I really treasure British creativity and craftsmanship and the inspiration of the natural environment in the UK and its rich heritage of activism. When I reflected on this I thought of William Morris and how extraordinary it is that all those things are bound up in one man.
If you could live anywhere else in the world, where would it be?
There are lots of places, but I think I would plump for Scotland. I would live on an island up there – it is a real wilderness, very rugged and beautiful.
Is there anyone or anything in the area that you admire, would recommend or deserves a special mention?
One of the first people I met was Pat Jordan Evans and I really enjoyed visiting her gallery (Bohun) and I think it will be a great loss to the town when her gallery closes after 45 years. She has been a wonderful supporter and guide to Henley.
If you could turn back time what would you do differently?
I think I would have done more sport. Perhaps I should now be inspired by these amazing athletes and sporty people around me.
What do you wish you had known when you were younger?
That I had learned the cheat's white sauce recipe earlier. I couldn't believe that I only learned to make it in my 30s.