My Henley Life: MAMA-DO's Lizzie Hughes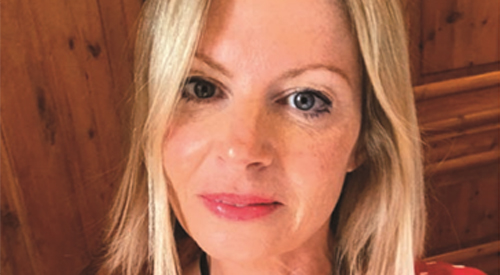 Lizzie Hughes, 43, spent 17 years working in ad agencies and in-house marketing, in London. She and her husband Simon moved to central Henley in 2013 where they live with their daughters Flo, nine and Alice, five. Although Lizzie still does marketing consultancy she has also set up MAMA-DO, to run topical events for women.
"I wanted some things to go to that were like things I go to in London," said Lizzie. "I started with one, and it was really successful so I carried on." In June Lizzie teamed up with three other local, like-minded entrepreneurs to put on The Big Little Fashion Show – at the stately home to the stars, Hedsor House. During July she is holding an event for the Creative Duck's Creativity Week on My Second Career.
What brought you to Henley, why do you stay?
We lived in Dubai and Simon got seconded into Microsoft in Reading, so we ended up in Henley because we were renting in Sonning and kept coming to Henley at the weekends. We loved it and thought we would make it our home – and I am really pleased we did. The girls love it, they love school. We are here for keeps now.
What would you change about Henley?
I would change traffic which would help with traffic pollution. I noticed it this term with the girls' white socks, which I didn't notice last summer so I think it may have got worse.
How do you spend your leisure time locally?
I go to No Limits Gym, I also support all my lovely friends' events and we love Picturehouse cinema. So we try and go to that and support all the wonderful things that are on.
Where are your top three local haunts?
I do love Coppa Club, the Picturehouse cinema and the Bottle and Glass at Binfield Heath. I think it is gorgeous, they have done a phenomenal job and I can't wait for the Hart Street Tavern to open.
Which song would you pass down to your children?
Mr Bluesky by ELO – I love that, it is just such a happy song and it always just puts a smile on your face. The girls love it.
Which book, film or play inspires you the most?
I did a classics degree. I think there is lots to be learned from people like Herodotus and Plato. In terms of modern, Alan Bennett – he is great fun. I don't read as much as I should, social media has screwed my brain up for long copy. I am reading Michele Obama's autobiography at the moment.
What do you treasure most about life in the UK?
Having lived in the Middle East for a few years it gives you a great insight into what you miss. I realised what wonderful things we have here
from open politics – you can debate things and talk about things openly – to theatre and the arts, and our beautiful, beautiful countryside. I always had one foot back here.
But if you could live anywhere else in the world, where would it be?
I am just a sunshine kind of girl so bright skies and warm weather. Anywhere – we love Ibiza, we go every year. Anywhere sunny.
Is there anyone or anything in the area that you admire, would recommend or deserves a special mention? I think the people on the town council work so hard for our town – I am friends with Sarah Miller and Kelly Hinton and I know how much they put in for no reward. Those people that volunteer just to make it a good place deserve a mention.
If you could turn back time, what would you do differently?
I think I would be a lot kinder to myself – I think I was really tough on myself in my teenage years and my 20s. And maybe listen to my parents a bit more.
Which things do you wish you had known when you were younger?
That life is not a race and maybe the point is that you are only in a race for yourself. You have your whole life ahead of you.
For information on MAMA_DO events follow them on INSTAGRAM mama_do_uk