Propel your student forward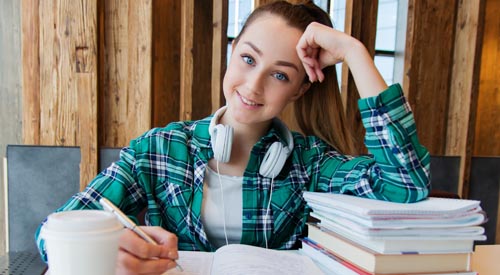 With the long summer holidays in full swing it is highly likely that you will be spending a little more time with your student offspring. So it may be helpful to know what they need to be taking with them into the world after university. Necessary skills include effective leadership and management, good communication, planning and research skills and that buzz word, resilience. Henley Life consulted the National Union of Students (NUS) who advise and help their student body. They recommend students get the following skills under their belts before starting the demoralising road of a job search:
Effective leadership and management
Even if you're not applying for a management position, you'll still need to demonstrate to employers that you have the potential to motivate and lead others in order to achieve common objectives. On application forms, detail situations where you've had the opportunity to plan and coordinate tasks during your degree or in extra-curricular activities such as university clubs and societies. The ability to solve problems and conflicts is always highly valued by recruiters.
Good communication
This is about how clearly you put across your ideas and your ability to listen to others. Employers will be keen to see how you build rapport, persuade and negotiate with people. Use your CV or application form to outline specific written and verbal examples of when you've put these skills into practice. This might be any public speaking you've done, or writing for a student newspaper, for example. Show how you tailored your message to the target audience.
Planning and research skills
To accomplish certain work tasks, you may need to come up with a suitable strategy and plan of action. This could involve seeking out relevant information from various sources. How you analyse, interpret and report these findings is what's important here. Highlight the relevant skills that you've developed during your degree course -reading around a subject and analysing that information before writing an essay, for instance, or interpreting the results of a scientific experiment.
Resilience
This refers to your ability to deal with setbacks, and is something that graduate employers have increasingly started to consider. How well do you cope with stressful situations or when something goes wrong? How do you react to unexpected changes or problems that occur during a project? You aren't expected to be unaffected by these events, but you need to be able to show that you react to them positively and
are able to develop strategies to deal with them.
Self-management
The specific activities of your job will always be viewed in the context of the business's goals and what it's trying to achieve. By successfully directing your work towards these objectives --prioritising your duties, working well under pressure and managing your time effectively --you can demonstrate that you're flexible and can be trusted. You could give examples of times when you've had to balance your university work with other commitments in order to meet multiple deadlines.
Teamwork and interpersonal skills
Most graduates will have had the chance to work in teams during their time at university and in part-time jobs or work placements. Employers will be looking at your individual contribution towards achieving common goals. This isn't just about times when you've led a team successfully, but also when you've been an effective team member taking instructions and direction from somebody else. Find out how to incorporate these skills into your application forms by looking at example questions and answers.
Relevant work experience
Having some work experience related to the job you're applying for is increasingly important given the competition for graduate roles. It is something that most employers will look for when assessing candidates. For advice on how to secure a placement and make the most of the opportunities available, see work experience and internships.
*Useful information can be found at: https://www.nus.org.uk/en/advice/careers/what-skills-do-employers-want and https://targetjobs.co.uk/careers-advice/career-planning/273051-the-top-10-skillsthatll-get-you-a-job-when-you-graduate