Royal Philharmonic Orchestra at the Hexagon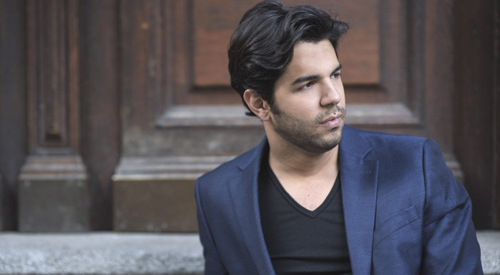 The Hexagon's Resident Orchestra, the Royal Philharmonic Orchestra, return with two concerts on Sunday, February 23. At 11.30am, the hugely entertaining and energetic Tim Steiner leads us in another fantastic Noisy Kids concert, Circus. Circus will feature music from The Greatest Showman, Carmen, Monty Python, Entry of the Gladiators and much more. A fun-filled family concert introducing your children to the orchestra with bite-sized pieces of well known music mixed with fun and games, all from your ringside seat. Not forgetting after-concert activities in the foyers – a creative activity run by our friends at Jelly, 'have-a-go' instruments sessions in association with Hickies and Aldworth Philharmonic Orchestra and an array of food available in the café.
At 7.30pm, the orchestra present a programme of Glinka, Brahms and Tchaikovsky. Rich in harmony and tenderness, Brahms' Double Concertois not to be missed. Favoured for its heart-swelling melodic balance between the cello and violin, against the abundance of the orchestra, it then climaxes with joyful triumph and majesty. The second half of this concert is dedicated to Tchaikovsky's monumental Symphony No5. The composer's use of the recurring 'fate' theme as an emotional core paints new orchestral colours in each movement with intensity and purpose. It is rightfully remembered as one of the great romantic symphonies.
Noisy Kids tickets are £11 Adults, £9 child, £32 Family of Four, £8 Groups 10+.
Full price tickets for RPO evening concert at The Hexagon are £17 - £28. Concessions & Groups rate available.
Box Office: 0118 960 6060. For more details, to download a full brochure or book online visit www.whatsonreading.com
Ticket prices shown are inclusive of booking fee.