Save wild tigers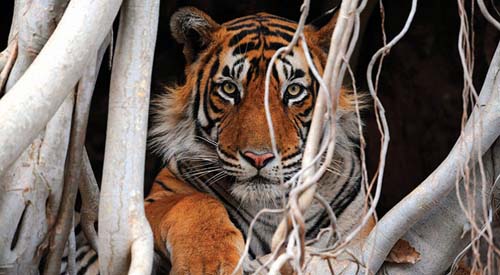 A GALA dinner in aid of the charity Save Wild Tigers is being held at Danesfield House Hotel at the end of this month.
The black-tie event on Monday, January 31, coincides with Chinese New Year's Eve, with the coming year being the year of the tiger.
Ambassadors for the charity, which is based in Marlow, are due to attend the event, including actress Jaime Winstone and All Saints singer Mel Blatt.
The dinner, which is being co-hosted by Danesfield House Hotel, features entertainment and a cocktail reception and will launch Save Wild Tigers' 2022 year of the tiger campaign.
Wild tiger photography and art on display in the Henley Road venue will be auctioned during the course of the evening.
Founded in 2011, Save Wild Tigers is a global initiative that uses creativity to raise awareness of the animals' plight.
The charity's founder Simon Clinton says: "With as few as 3,900 tigers left in the wild, the clock is ticking.
"If no action is taken, the world's most iconic and loved species could be extinct within a generation – indeed, by the next year of the tiger in 2034.
"Working with high-profile individuals, from ambassadors to royalty to popular
celebrities, Save Wild Tigers develops inspiring campaigns that make a real impact. Our mission is to raise awareness levels, targeting the public and all related stakeholders while providing urgent and ongoing financial support for tiger conservation in a bid to combat and reverse the increasing threat of extinction that wild tigers face."
For more information and to book, visit www.savewildtigers.org or email info@savewildtigers.org