Women in power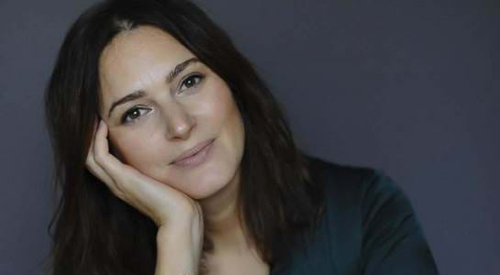 In the magnificent Great Hall of Cliveden House hangs a world famous painting of Nancy Astor by John Singer Sargent (above). It shows the luminious fire of Cliveden's most famous Lady who, on December 1, 1919, became the first female MP to take a seat in the British Parliament, replacing her husband Waldorf Astor, who had moved to the House of Lords. This year is the centenary of Vicountess Astor's seat in parliament and Cliveden has launched a series of events to celebrate Women in Power. These events are intended to showcase and celebrate women who have become noteworthy in their respective fields; from politicians (Ann Widdecombe kicked off the series in May) and journalists to sportswomen and comedians. This series, and each event, will represent women across various industries and will tell the story of what it takes to become a woman in power from the perspective of the guest speakers.
Elizabeth Day, July 19, 2pm
Elizabeth Day (pictured) is an award-winning author, journalist and podcaster who will talk about her novels, her career in newspapers and her latest book, How To Fail: Everything I've Ever Learned From Things Going Wrong. This is part memoir, part manifesto, and with chapters on relationships, work, dating, friendship and success. It is partly inspired by her chart-topping podcast where she interviews successful people such as Sebastian Faulks, Phoebe Waller-Bridge and Mishal Husain about what they have learned from three failures in their life. Elizabeth will be sharing her insights into what success really means and how we can all fail better - ending up much happier as a result. A special afternoon tea will be served during the talk in the French Dining Room, and afterwards there will be a Q&A session. Ticket Price: £70 per person (10 per cent discount for Cliveden Club members). Must book in advance.
In September the great British institution that is Miranda Hart will talk to guests as part of this Woman in Power series. For further details on all of the above please visit: www.clivedenhouse.co.uk/whats-on